This is the "Kitchen Table"located at That Homesite forums.
It's like a big happy family.It recently became a pay to post
forum,but you can still visit,and join if you like.
PC Pitstop will test your computer,and let you know about any problems.
Create your own Recipe Page at the Recipe Circus.It's easy and Free.
This is a great search engine.If you need a recipe check here first.
Need something other than recipes try Google my favorite search engine.
Keith and Joan play some great music.
I love the sound of Joan's penny
whistle.They play folk and celtic music.
They are actively involved with
the eviroment,particularly our local river(Cheat River)
and area streams,and creeks.
Check out their website.
The Pitzer's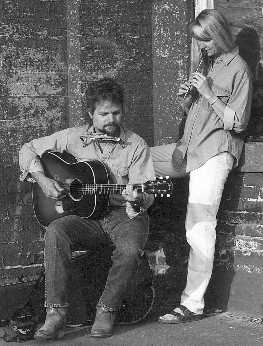 Keith and Joan Pitzer
Ever wonder where that dollar's been?Enter the serial number and find out.