This is my favorite vacation place.I love it here.
It's located on the Eastern Shore,and
is in both Maryland and Virginia.
Here's a few links.Take a look for yourself.
The first link is for house rentals on the island.
The other two links are information links.
Chincoteague Chamber Of Commerence
It's not like the other beaches with miles of boardwalk.
Here you can spread out your beach towels and not
be touching the towels of the people next to you.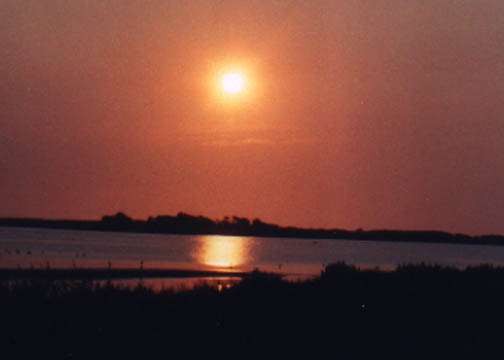 Sunset across the channel at Assateague Island.