Hi!! Welcome to our web page.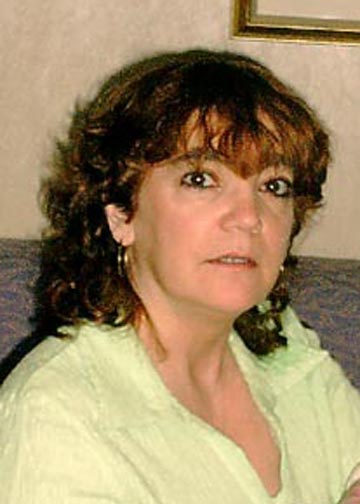 Patricia (Strahin)Markley
Hi,I'm Patty,I come from a Scotch/Irish background.I have one sister and two brothers one of which is deceased due to diabetes complications.
My family has a lot of diabetes in it ,so I am a firm believer in the organ donor program.
My parents are both from W.V. I was born in Akron,Ohio.
We moved to West Virginia when I was 10.I've always enjoyed the outdoors.I think it's due to all the family camping trips.I've done my share of fishing and hunting .I gave up the hunting,but still enjoy fishing.It's a great stress free way to enjoy the afternoon.Unless of course you're using an open bail reel,and have'nt a clue how to use it lol.Then you might go home with a tangled mess.
My husband and I still go on camping trips,but now the camp is in a permanent location.
We have two children a girl Tina, and a boy Lee.They're both all grown up.Lee is married to Jody and we now have one grandaughter,her name is Anna Jane.
She's the daughter of our son,and his wife Jody.
Tina our daughter is is with a great guy Jim ,and his dog Maverick.
Special News
A new baby coming around January 27th 2005 to Lee and Jody!
Anna's going to be a big sister.
Jody at 8 months.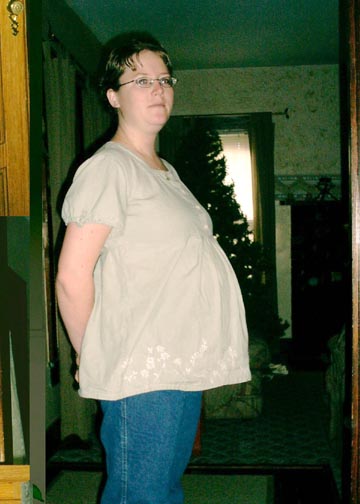 Jody hoping for a speedy delivery.
We Have A New Baby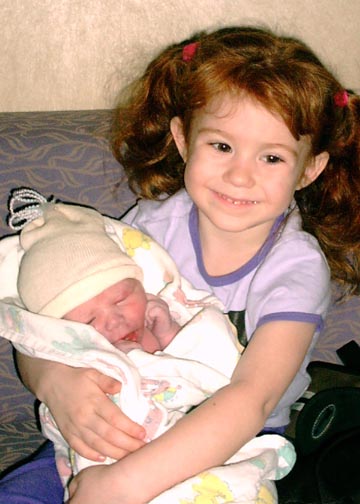 It's A Girl,Abbigail Joann,and her Big sister Anna. 1/28/2005 4:24 P.M.
Here she is Abbigail JoAnn Markley,with her big sister Anna Jane.
Abbigail decided to let her Mommy have that much hoped for speedy delivery.After just a two hour labor Abbigail made her entrance into the world,January 28,2005 4:24 P.M.
She missed her Mommy's birthday by one day.
She weighed in at 7 pounds and 7 ounces, 21 and 1/4 inches long.Not with the red hair of her big sister,but a dark brown like her daddys,and plenty of it.